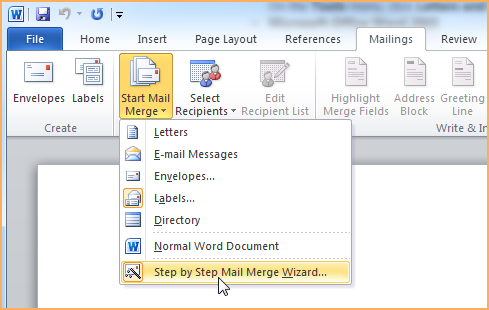 Do you know Word or OpenOffice Mail Merge feature?
You use mail merge when you want to create multiple documents, such as a form letter that is sent to many customers: each document has the same kind of information, yet some of the content is unique. You can use this feature if you are sending the same message to multiple recipients, through six complicated and complex steps.
Unlike Word or OpenOffice, our mail merge online tool allows to create online multiple documents to send by Priority Mail, Registered Mail and Direct Mailing to Italy, so fast and easy in just a few simple steps, with two options: ADDRESS FIELDS and CUSTOM FIELDS.
MULTIPLE RECIPIENTS WITH ADDRESS FIELDS
You can add recipients's addresses from your groups or contact manager, or import a file Excel, OpenOffice or LibreOffice in xls, xlsx, ods or csv format with the follwing fields:

RECIPIENT - STREET ADDRESS - STREET ADDRESS NUMBER - ZIP/POSTAL CODE - CITY - PROVINCE/STATE - COUNTRY
MULTIPLE RECIPIENTS WITH CUSTOM FIELDS
Custom fields are additional fields to the address fields that you can add on the text of your letters using the Web Text Editor.
You can add one or more custom field such as:

INVOICE NUMBER - PRICE - CUSTOMER CODE - LICENCE PLATE - BIRTHDAY - MOBILE PHONE etc etc
First you have to choose and add on the Web Text Editor by the function ADD CUSTOM FIELD, one or more custom fields and download an Excel templete to fill out with the address and custom fields and to import it in the next step.